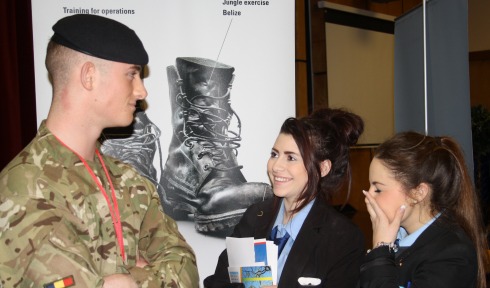 Students at a Nantwich school were given a taste of life in dozens of different industries at a careers day.
Employers from a wide range of professions were invited to Brine Leas School to take part in its annual Careers Convention.
Representatives from commerce, industry and both further and higher education were present to chat to students from year 9 and above.
This was arranged to allow students from year 9 and above to research and question experts about the opportunities available for post 16 courses and employment.
It is designed to help youngsters make secure choices for their programmes of study in the upper school.
Keith Challinor, who organised the Brine Leas event, said: "We are grateful to all the exhibitors for giving up their valuable time to advise our students.
"We were all impressed at the questions that were posed by each group (of students).
"I am sure they will use the advice wisely when making future choices that will effect their employment potential."