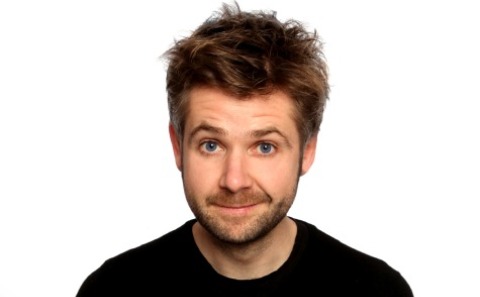 The "Very Best in Stand Up" 2014 season in Nantwich was given a rip-roaring start by four class comedians at the Civic Hall.
A packed audience was treated to three hours of side-clutching comedy delivered by stand ups on top of their game.
It was all linked nicely together by compere, acerbic Irishman Michael Legge, who struck the perfect balance between audience banter and atmosphere creation.
If the crowd thought the first act was there to make up the numbers, then think again.
Seasoned performer Rob Rouse (pictured), known for presenting Channel 4's 'The Friday Night Project' as well as appearances on '8 Out of 10 Cats', was in stunning form.
His frantic delivery and energy struck a chord with his material based around how young children had turned his life upside down.
The brilliant description of the destructive nature of a "six-year-old boy's finger" had many of us parents in tears – and going home to check on the cheese in the fridge!
Next up was Tyneside funnyman Kai Humphries, arguably the star of the night.
Relatively new on the circuit, it was his first time at Nantwich but his Geordie patter and cutting humour was a fine blend.
It is hard not to like Humphries. His material is top draw, but he also recognises when gags take a plunge – a bit like his terrapins!
As the promoters said, he is certainly one to watch for the future.
And closing the show was the multi-talented Kiwi Jarred Christmas.
He crashed on to the stage with a whirlwind set which knocked us back in our seats.
Christmas sparkled with side-splitting gags delivered with such a versatile voice and pitch, you just don't know what is going to happen next.
Top draw fun, for just a tenner.
The Civic Comedy promoters should be given a huge pat on the back for luring some of the UK's most talented comedians to our rural Cheshire town.
March 7 and the next show can't come soon enough!