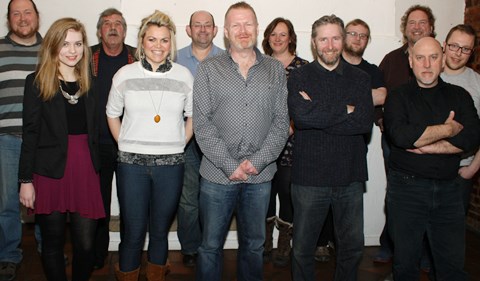 Plans are underway for the launch of Nantwich-based The Cat community radio to hit the FM airwaves.
The station, based out of Frederick House on Beam Heath Way, was recently granted the first community licence for South Cheshire by Ofcom.
Now talks are underway over the location of the transmitter, show schedule and launch.
Chris Cadman, vice chairman of The Cat, said: "There's a great deal of work to do for us to bring the station to the FM airwaves.
"That's going to take a few months but we are pushing hard to do go on air as quickly as we can.
"The feedback from the community has been brilliant which is really encouraging us to bring the station on air as soon as possible, with the support of sponsors and advertisers.
"It's an exciting time here and we want to share that excitement with the community.
"To keep updated on the progress, you can follow up on This Is The Cat Facebook and Twitter feed."
People looking to volunteer with presenting shows, news and travel correspondents, technical support or in any other way, contact [email protected]
Local businesses looking for sponsorship and advertising contact Steve Abbott on [email protected]