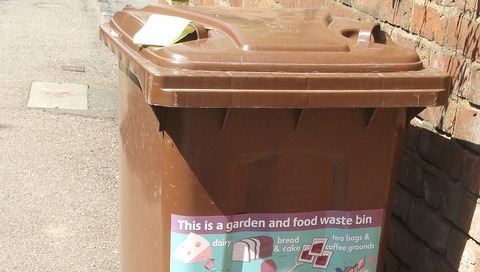 Council chiefs have pledged to review the suspension of green waste collection services in Cheshire East in 2014-15.
It comes as families across Nantwich have been able to put their green bins out for the first time in four months.
Cheshire East made the controversial decision last November to suspend the service over winter to cut costs.
The council claims the move could deliver £1 million of savings over four years.
Bosses also say it has reduced the authority's carbon footprint with fewer collection vehicles on the roads.
But they admitted the mild autumn weather caused problems with tree and plant debris.
Cllr David Topping, Cheshire East's Cabinet member for environment, said: "The green waste collection is popular with residents but we took the decision to suspend collections through the winter because, as fewer people tend their gardens, there is simply less green waste to collect.
"Rather than incur the cost of sending out collection vehicles, which returned half-empty, the savings we've made will help us to preserve a free collection at a time when many other councils have brought in charges.
"We recognise the dates for the suspension caused some problems, as the unseasonably mild weather meant leaves fell from trees later than expected.
"As a result, a full review of the timings of the suspension will be made before we announce the dates for winter 2014/15, taking into account the views we have received from residents."