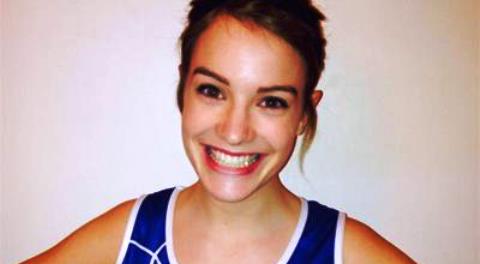 A Wistaston woman is putting herself through the pain barrier by running the London Marathon for Mind.
Becky Rendall, 23, will tackle the 26-mile race on April 13, and is hoping to raise £2,000 to help the cause.
To raise more sponsorship, she is hosting a pub quiz and night of live rock n roll at the Crown Hotel in Nantwich tomrrow (Friday March 21).
Local rock and roll band XL5, who have starred at local pubs and Nantwich Jazz Festival many times, will be playing.
Former Shavingon High pupil Becky, who now works in television in London as a researcher for the Discovery Channel, wanted to return to South Cheshire to host her fundraiser.
"I'm still a local girl at heart and my parents are both teachers at local schools and my younger brother works in Nakatchas.
"I used to work in le cafe de Paris and Crewe and Nantwich played such a big part in my childhood I knew I wanted to host my fundraiser here for my friends, family and locals."
Becky says the charity Mind is close to her heart after seeing friends struggling  with mental health issues over the years.
"I believe there's still not enough acceptance of these often life-changing illnesses that can affect people of all ages and backgrounds," she added.
"With just a £15 donation, Mind can provide a group therapy session for someone finding it difficult to talk about their mental health, this can be an essential lifeline for someone battling with an illness such as depression."
Becky has been training for several months to get in shape for the big race.
"Running home from work and clocking up to 20 miles a week has been tough," she added.
"But now I'm really hoping an injury will heal in time for the big day. Either way there is nothing stopping me from the start line, where I will be cheered on by several friends and family members!"
Tickets for the March 21 concert at The Crown are £10 on the door.
You can sponsor Becky by visiting www.justgiving.com/becky-Rendall