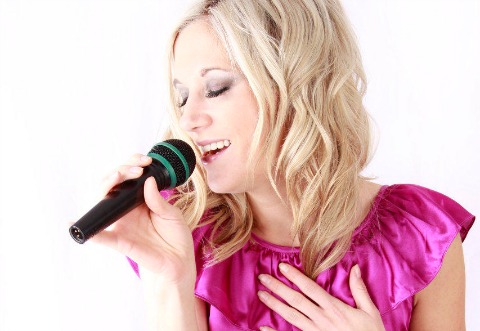 Three new venues will feature in the forthcoming Nantwich Jazz, Blues and Music Festival.
Thousands are expected at the annual event, now in its 18th year, when it takes over Nantwich across the Easter weekend April 17-21.
The event, one of the biggest town festivals in the country, provides a welcome boost for the Nantwich economy.
And this year, Welsh Row venues The Cheshire Cat, Firenze and Wilbrahams are all joining in the festival.
Top acts will include Thea Gilmore, Jacqui Dankworth (pictured, below) Martin Turner's Wishbone Ash, Snake Davis, Bruce Foxton's From The Jam and the spectacular Swinging At The Cotton Club.
And there will be scores of artists and bands playing in the town's bars, pubs, clubs and other venues.
Festival organiser Phillip Martin, of The Crown Hotel in Nantwich, said: "People will notice we have a lot of new bands performing around the town this year.
"We have purposely been looking for new talent to perform, from all genres of music.
"The White Horse this year has some amazing new bands and I am sure people will flock their to see them.
"We also have three new venues this year in Welsh Row, The Cheshire Cat, Firenze Bar & Restaurant and the Wilbrahams Bar & Restaurant.
"The Wilbrahams interestingly was the first venue to stage an act for the Jazz festival 18 years ago, so it is nice to welcome them back.
"This is definitely the best year for ticket sales to see the headline acts at the Civic Hall and the Crown Hotel Ballroom, we are very pleased how all the shows are going two or three of them will be sold out before the event I am sure."
Among bands and musicians playing around the town are Samantha Murphy at Firenze (pictured), Sway at The Studio, The Chuck Harriet Trio at Nantwich Methodist Church and Tom Doughty at the Nantwich Museum.
The Blueshounds play at The Malbank, six-piece Front Page News will be entertaining music fans at The Bowling Green, Big Joe Bone features at The Red Cow and Crewe band The Start perform at The Talbot.
Other highlights include The Grey Goose Blues Band at The Residence, while Mumbo Jumbo play at Harrisons, Bluzebox play at Nakatcha and Blind Summit Blues perform at The Union.
The White Horse stages rock band Mutha Humbucker, Gambler play at The Crown Ballroom and James Harrison performs a solo set at Wilbrahams Bar and Grill.
For full listings, tickets and more information visit www.nantwichjazz.com