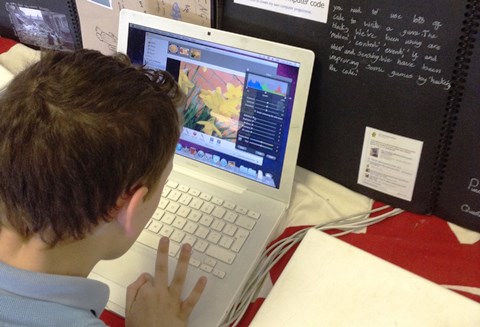 A Nantwich teacher has received national recognition for using the innovative "flipped learning" with his pupils.
Chris Waterworth, of Pear Tree Primary School in Stapeley, has featured in The Guardian and received praise from Ofsted.
"Flipped learning" turns the usual teaching model on its head.
Pupils learn new content outside the classroom, such as online videos, and then tackle assignments in lessons.
The aim is to give teachers more time to help students with aspects they don't understand.
Mr Waterworth emails his year 3 pupils two videos on YouTube about a Maths topic, asks them to watch clips over the weekend and bring questions to school on Monday.
In the lesson, he sets challenges and children choose the problems they would like to work on depending on their level.
The method was given the thumbs up by Ofsted inspectors when they walked into one of his classes during the school's latest inspection last month.
And it is the main part of a feature in The Guardian, which is running an online "live chat" on the topic on Thursday April 3.
Mr Waterworth told Nantwichnews: "I stumbled across the Guardian feature at the weekend. It was a nice surprise!
"I had been researching The Flipped Classroom, but only really felt inspired when I saw Aaron Sams and Jonathan Bergmann speak at The BETT Show 2014 in London.
"I bought their book, read it over a couple of days during half term and then began my journey."
In a blog about the experience, Mr Waterworth said: "The approach enabled me to spend more time questioning childrens' understanding and moving learning on.
"What better way to endorse the use of a flipped classroom than a direct quote from our Ofsted report: 'An innovative use of e-tablets when learning about mathematics enabled pupils to make outstanding progress.'"
Pear Tree's proud headteacher Mary Hennessy Jones said the new approach is being shared with other members of staff.
"Many people here are trying out one or another strategy that will inform the rest of the staff," she said.
"In fact on Wednesday we will be talking about how every class will be taking up the flipped teaching idea.
"That's what we try to do: one teacher tries something out and reports back and if it works and has an impact we all make it our general practice."