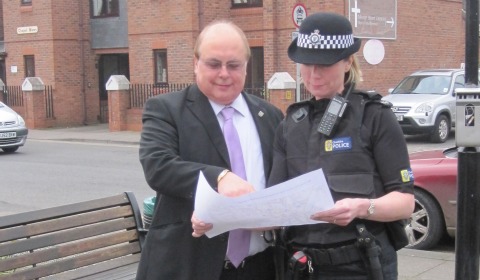 CCTV coverage in Nantwich has been given a major boost after a new agreement between police and council chiefs.
A partnership review examining use of the 15 CCTV cameras in the town was carried out by Nantwich Police, Cheshire East Council and Nantwich Town Council.
Now responsibility for commissioning CCTV has been passed to Nantwich Town Council.
The council has entered into a contract for 24 hours a day, seven days a week monitoring of the 15 cameras.
The new monitoring will cost £24,000, which includes moving three of the cameras and cutting back tree branches to improve sight lines.
Cllr David Marren, a member of Nantwich Town Council, welcomed the move.
He said: "Tackling crime and disorder is a high priority for the town council, and we recognise the important part CCTV plays in making sure our streets are safe.
"CCTV is an invaluable tool in the fight against crime and anti-social behaviour.
"It helps police track down perpetrators and acts as a deterrent to would-be criminals.
"Police rely on CCTV images when taking prosecutions to court.
"We are demonstrating our commitment to the high level of service provided by the Cheshire East CCTV team by supporting the service financially."