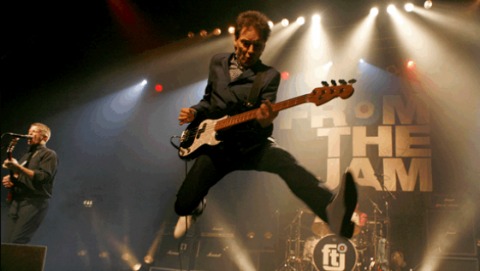 Organisers of this year's Nantwich Jazz Blues & Music festival this Easter believe it will be the busiest – and safest – one yet.
Tens of thousands of music fans are set to descend on the town for the five-day festival over the Easter weekend April 17 to 21.
And organisers say they have ensured it will be viewed as a "safe town festival".
Phillip Martin, landlord of The Crown Hotel and organiser of the festival, said: "We are always pleased when the festival gets positive comments and reviews.
"We always try and ensure the safety of festival goers is paramount and all venues taking part in the official festival have enough security to look after their customers safety.
"The busiest day is always the Sunday and people turn out in their thousands every year come rain or shine."
Mr Martin  said festival organisers have contributed towards additional policing over the weekend to increase security.
"The Arc Angel police logo has been printed on all the wristbands this year in order to assist in tackling alcohol related crime and to remind people to drink safely over the weekend," he added.
"The wristband scheme this year will be strictly enforced by all licensees and door staff security taking part in the festival, the scheme was introduced in 2007 and has assisted in improving the festival year on year."
The festival will involve dozens of performers playing live at around 18 venues across the town centre.
It ends with a family fun day in the town square and at some venues on the Easter Monday.
For ticket/wristband details, visit www.nantwichjazz.com
(pic courtesy of www.nantwichjazz.com)