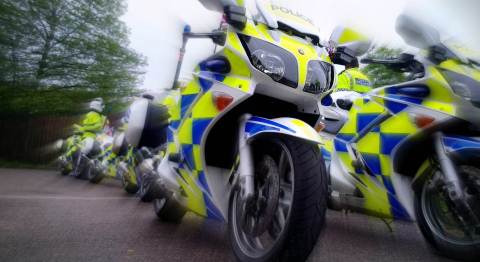 Police targeted thieves and drug users in a day of action across Nantwich and other towns in East Cheshire.
Five warrants were issued under the Misuse of Drugs Act at various properties in Nantwich, Crewe, Congleton, Macclesfield and Wilmslow.
Teams of officers carried out early morning raids yesterday (April 10) and made arrests for offences including possession with intent to supply controlled drugs, and theft.
In Nantwich, officers focused on snaring and deterring bike thieves, while plain clothes officers tracked down shed burglars.
Inspector Dave Smithers, of Nantwich Police, said: "We have had an increase in calls from the public reporting shed doors are forced or locks broken, but it is often the case homeowners have failed to take the necessary precautions to protect their own property.
"Thieves seize the chance to steal gardening equipment and tools, but predominantly we see that high value bicycles are being stolen, modified and then sold on."
Officers and PCSOs focused on the outskirts of town and around the canal system, where a majority of these crimes have been reported.
Sgt Ian Bennett added: "The crimes reported are all very similar in method and occur in the same area – and we believe the same person − or persons − may be responsible.
"We have gathered a significant amount of intelligence in relation to the persistent problem of shed burglaries.
"I urge local residents to report anyone behaving suspiciously − and to take on board basic crime prevention techniques by keeping your shed secure and installing lighting where necessary."
In Crewe, officers executed drug warrants at house on Seagull Close.
A man, 25, and woman, 24, were arrested for possession of a class B drug with intent to supply. Drugs with an estimated street value of over £1,500 were seized.
Supt Luke McDonnell, who led the operation, said: "We have co-ordinated this day of action in direct response to the issues that our communities tell us are important to them.
"This type of enforcement takes place every day in our towns and villages − the difference is that the policing activity is more visible and we encourage members of our community to engage with officers who are out and about to discuss any issues that impact their quality of life."