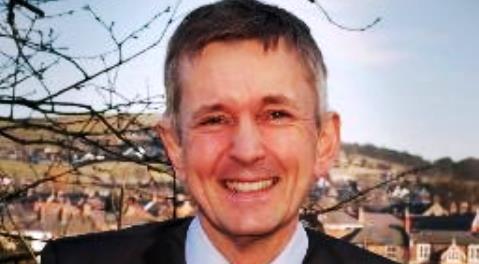 The results of an extensive transport survey across Crewe and Nantwich are set to be unveiled.
The Local Forum on Transport Strategy for Cheshire will be held tomorrow (April 23).
And it will unveil the outcome of a transport consultation with residents in Crewe and Nantwich which aims to look at improving transport services in the region.
Dr Adrian Heald, Labour parliamentary candidate for Crewe & Nantwich, has spearheaded the consultation.
Responses received have contributed to a range of diverse issues from more dedicated cycle paths, digital displays on bus stops, and the benefits of having a High Speed 2 (HS2) station at Crewe.
Dr Heald (pictured) said: "This consultation has been carried out over a number of months across the Crewe and Nantwich areas.
"The outcome is to establish better understanding of what matters most to local residents when it comes to transport facilities and infrastructure.
"It is my hope that this will result in an effort of cross-party cooperation in terms of addressing such vitally important local issues."
Speakers at the event will include Louise Ellman MP, Chair of the Parliamentary Transport Select Committee; Brian Simpson MEP, Chair of the EU Transport & Tourism Committee, and Lord Richard Rosser, House of Lords spokesperson on transport.
Dr Heald added: "I believe we can only effect real change by everyone working towards a common goal.
"That is why I have invited councillors from all parties in Crewe and Nantwich to attend the feedback event so they can offer their contributions."
The consultation forum will take place at 7 pm at The Crewe Arms Hotel.