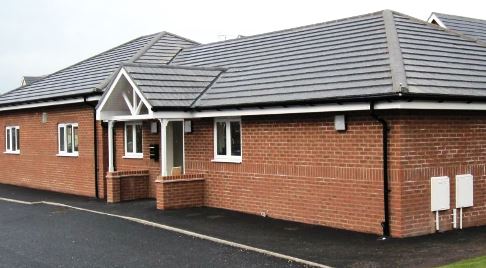 Yobs have vandalised a village hall in Nantwich, causing hundreds of pounds in damage.
The vandals struck at the new Stapeley community hall, next to Pear Tree Primary School, on Pear Tree Field.
They ripped out outside lights, damaged or removed air vents and windows, ripped down new guttering, and even hacked at masonry work on the plant room wall.
New guttering, which had only been installed by Cheshire East Council last week, was also ripped down.
The hall, leased by Stapeley Parish Council and owned by Cheshire East Council, is used for a number of activities in the day and evening.
The inside of the hall has not been damaged, so bookings have so far not been affected.
Sandy Gwinn-Freemantle, chair of Stapeley Parish Council, said: "We are very disappointed with the amount of vandalism at the hall.
"The community is starting to make better use of it and we have new regular users, and weekend children's parties are increasing.
"I hope that things improve because the worry is that this could result in us losing community support.
"The hall now looks neglected and could act as a disincentive to someone wishing to use hall.
"We hope that if anyone sees anything suspicious they contact the Police immediately."
The parish council had considered installing CCTV but was advised against it by a Crime Reduction Advisor because it "would not be an effective disincentive".