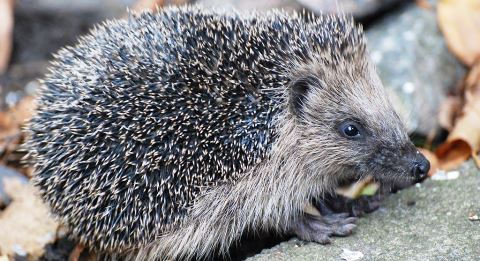 A trainee conservationist has become the "Hedgehog Champion" for Nantwich as part of a national campaign to save the endangered species.
Jack Riggall, a student at Reaseheath College, is spearheading the South Cheshire arm of the "Hedgehog Street" project.
One aim of the project, coordinated by the People's Trust for Endangered Species (PTES) and British Hedgehog Preservation Society (BHPS), is to encourage neighbours to look at their gardens and ensure hedgehogs can come and go between them.
This opens up a wider territory for the food such as insects that the hedgehog needs to eat each night.
Jack's role also includes submitting local hedgehog records shared by residents such as sitings of hedgehogs or when they are found dead on local roads.
His records will go to the national survey as part of the Hedgehog Street campaign to monitor the population.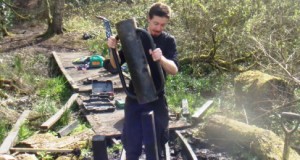 "The hedgehog is a wild mammal that needs little introduction," Jack said (pictured)
"There is nothing else even remotely like it in the country.
"Though it is a familiar neighbour to us all in the UK, it is becoming scarcer every day.
"It has in fact dropped from an estimated 36.5 million in the 1950s to less than 1 million today. This decline rivals that of the endangered tiger.
"However, we can make changes to our own habits that will encourage the hedgehog."
To raise more awareness, Jack started the Reaseheath Mammal Society in January.
"As someone with a strong interest in the natural world, it follows that I should do what I can to preserve it," he added.
"Hedgehogs are one of the fastest declining mammals in the UK."
"I have a few records from speaking to neighbours and have found droppings in my garden.
"All sightings that I gather are submitted to the national hedgehog survey.
If you want to help, contact Jack on [email protected]
(hedgehog pic courtesy of Naturespot)