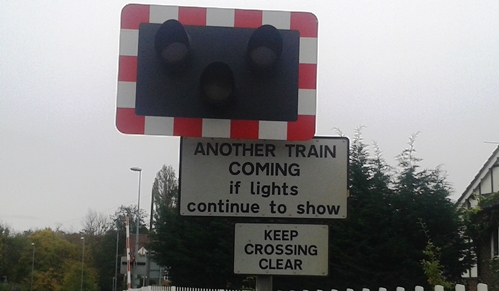 Rail bosses apologised to hundreds of drivers in Nantwich after signal failure left a level crossing out of action for an hour.
Network Rail said the failure near Nantwich station caused the problems at the London Road level crossing.
And for safety reasons, the barriers at the crossing had to remain down, causing massive tailbacks in both directions in and out of Nantwich.
Engineers are now on site and the crossing is being operated manually until signal problems are resolved, said a Network Rail spokesman.
The problem was reported by Cheshire Police at about 7.45am, and engineers arrived on site at around 9am.
"The traffic was very heavy anyway which delayed our arrival on scene," said the Network Rail spokesman.
"When we have signal failure, for safety reasons it's important we keep the safety barriers down.
"There were no delays to train services, but obviously it caused road traffic delays for which we apologise for."