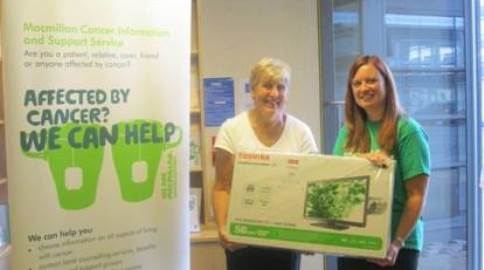 A Macmillan Cancer Unit serving Nantwich and Crewe needs more volunteers to help cope with demand.
The Unit, at Leighton Hospital, is hosting a series of walks to support people in their active recovery from cancer treatment.
And volunteers are wanted to help guide walkers through the routes.
Julie Pieczarka, Macmillan Cancer information and support manager at the Unit, said: "We are looking for local people to help us manage our 'Walking for Health' events.
"Taking place on the first Monday and Tuesday of the month, the easy yet interesting walks cover between 1.5 and 2 miles.
"The intended pace of the walks is very slow, with a coffee stop at the end of the walk to enable people to chat and socialise."
Macmillan volunteers provide vital support to people like Andrew Adams, 69, from Northwich, who was diagnosed with terminal bowel cancer soon after his wife Sylvia was told she had bone cancer.
Andrew said: "I have found great comfort in the Unit's regular walking group, led by Julie, who is very supportive and checks that I'm coping.
"Everyone at the Unit, staff and volunteers, have been a great help in dealing with mine and my wife's situations.
"They all give us strength to look forward and enjoy ourselves in a positive way."
The Unit is also looking for former cancer patients to help with its outreach service.
Julie added: "We seek chatty individuals who like to meet people and who can relate to what our current patients are going through.
"We find that peer-to-peer support, in addition to the services offered by the Unit, really helps patients with the emotional and psychological effects that cancer can bring and ensures they don't face cancer alone."
Training for new volunteers is available from Age UK and Macmillan, and an information event is being held at the Unit on Monday June 2, between 2pm and 4pm.
For more details by contact Julie on 01270 273603 or email [email protected]