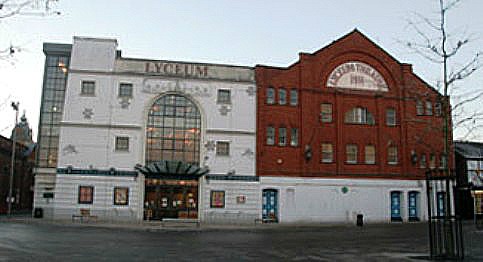 By Claire Faulkner
Theatre goers are in for a treat if they watch Agatha Christie's 'The Mousetrap' at The Lyceum in Crewe.
The iconic production, celebrating its diamond anniversary, is on tour and Nantwichnews went along for the opening night.
It's a classic Christie "who done it" play, set in a large stately home with mysterious visitors and plenty of twists along the way.
Directed by Ian Watt-Smith, this production has something for everyone.
Suspicion falls on almost every character during the show and the audience are trying to guess who the culprit it.
The cast were outstanding.
Joanna Croll and Henry Luxemburg played 'Mollie' and 'Giles Ralston', owners of the snowed-in guest house where murder is about to come visiting.
Ryan Saunders played a delightful 'Christopher Wren' and Anne Kavanagh was simply wonderful as 'Mrs Boyle'.
It's said that Agatha Christie hated the fact reviewers often spoilt her plays and stories for other people by revealing who the murderer was.
So, sticking with tradition I can say no more.
If like me, you don't get the chance to go to London's West End very often then do take this opportunity to see 'The Mousetrap' on its visit to South Cheshire – and help celebrate its 60th year!