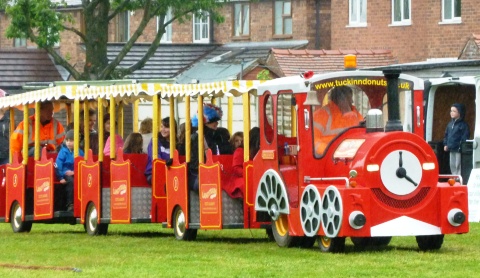 Villagers in Willaston near Nantwich will be holding their annual fete day on Sunday July 20.
The event will be staged on the Lettie Spencer playing field.
This year's event kicks off at the village green at 12.30pm headed by village Rose Queen, FFion Owen, with her two attendants Greta Piasecica and Janista Harding.
There are a number of vents planned, including dog shows, dances, sports races, classic cars and motorbikes, children's face painting, children's rides and many other stalls.
Hot and cold food will be available during the day, as well as teas coffees and cakes.
Music will be supplied by Nantwich-based community radio station, The Cat Radio.
(pic: train rides at last year's Willaston fete)