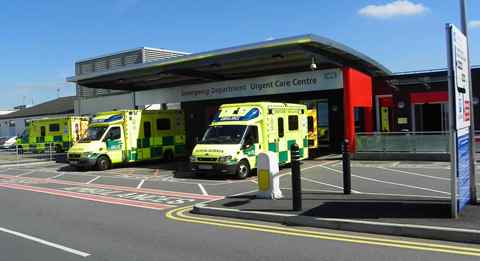 Nantwich visitors to Leighton Hospital are being warned of disruption as the main car park is to close down for six weeks.
The closure is to allow for refurbishment of the car park off Smithy Lane, says Mid Cheshire Hospitals NHS Foundation Trust (MCHFT).
The Main Entrance car park will be closed from Monday July 28 to Monday September 8 to allow for improvement works to take place.
The trust is creating more disabled spaces, improved traffic flow and safer pedestrian access to and from hospital buildings.
During the closure, visitors will be redirected to the nearby staff car park outside the Maternity Unit.
The total number of visitor spaces available during the works should remain the same, says the trust.
Pedestrian access to the main entrance and Macmillan Cancer Unit will be maintained while improvements are taking place.
Signs will inform visitors of the alternative routes.
A trust spokesman said: "The works have been scheduled to take place over the summer holiday period as this is when vehicle activity at Leighton Hospital is traditionally at its quietest."
Also from July 28, new extended visiting times for all adult inpatient wards are being introduced across the hospital, with visitors able to attend from 3pm until 8pm every day.
Leighton Hospital bus services arrive on-site every nine minutes. Visitors are urged to find out their best bus route online at www.traveline-northwest.co.uk
Building work is already underway on the main entrance's new glass-fronted façade, incorporating an 80-seater café and a League of Friends-run shop.