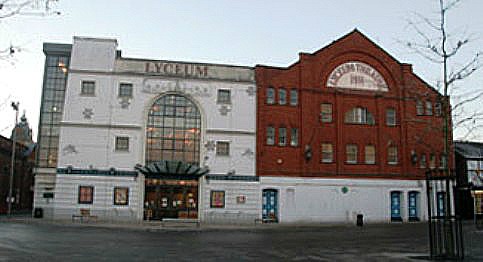 Nantwich and Crewe youngsters on school breaks can enjoy a packed programme of entertainment at Crewe's Lyceum Theatre.
Children's shows begin with Angelina Ballerina on July 31.
And this is followed by a free family open day filled with activities on August 2, The Gruffalo from August 5-6, and Milkshake! Party Party Live on August 12.
"We're very pleased to have a range of shows that all ages can share together," Lyceum marketing manager Gemma Whalley said.
"One of the best parts of seeing a live production is it's an experience children will discuss and share with their parents, grandparents, aunts and uncles.
"With favourites like The Gruffalo, Angelina Ballerina and Milkshake!, children are able to experience the characters and the story in a whole new and exciting way."
Angelina Ballerina is on tomorrow (July 31) at 2pm and 4.30pm.
She pirouettes on-stage in a new "mousical" – a musical show packed full of singing and dancing.
The fun continues with the Family Activity Day on August 2, from 10am to 4pm.
The theatre is throwing its doors open with indoor and outdoor activities for families.
Free entertainment includes crafts, face painting, beanstalk potting sessions and an indoor bouncy castle.
Theatre tours will take place and The Cat community FM radio will be broadcasting from the Lyceum.
A bake sale and tombola will also take place with proceeds going to Great Ormond Street Hospital.
Tickets are selling quickly for The Gruffalo on Tuesday 5 and Wednesday 6 August.
Tall Stories' hit musical adaptation of the award-winning picture book is proving a firm favourite with families.
Milkshake! Party Party Live concludes summer children's fun on August 12 at 1pm and 3.30pm.
This new musical spectacular stars presenters Derek Moran and Jen Pringle from the Channel 5 show leading a whole cast of character favourites.
Tickets for Angelina Ballerina, The Gruffalo and Milkshake! Party Party Live are available via the Box Office or online at www.crewelyceum.co.uk