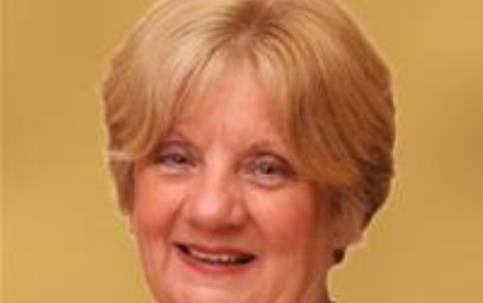 A Wistaston councillor has accused opposition of "misleading" the public over a Cheshire East Council hearing on dementia care.
Cllr Margaret Simon (pictured) hit out after a "call-in" by Labour opposition over Cheshire East's new plan for dementia care over next few years.
The call-in was made over a Cabinet decision on July 1 to back plans for mass purchasing of beds for dementia sufferers across the borough.
The council's health and adult social care overview and scrutiny committee backed the July 1 decision to implement its Dementia Commissioning Plan and review of services at Mountview care centre.
But some residents turned up at the meeting believing it was to stage a public discussion about dementia care.
Cllr Simon, chair of the health and adult social care overview and scrutiny committee, said: "I found it very upsetting and disappointing some members of the public who attended had been badly misled and misinformed by those who clearly had their own political agenda.
"This meeting was not a forum for discussion of the future of the Council's individual care facilities.
"No decision has been made to date about specific services offered at these facilities.
"Any future changes arising from the implementation of the Dementia Care Plan will be subject to full consultation and robust scrutiny by the members of this committee."
Cllr Jos Saunders, vice-chair of the scrutiny committee, said: "I was mortified people had been so misled by others about the purpose of this meeting and that so many of them went away angry and frustrated."
The council decision means its Mountview dementia day care centre in Congleton will remain open.
Cheshire East also intends to secure respite care from the private sector to widen the range of choice.
The decision of the scrutiny committee was welcomed by Cheshire East Council Leader Michael Jones.
He said: "What we and the people of Cheshire East need is strong action and action now – not unnecessary delays.
"Increasing need for dementia care is a ticking time-bomb for communities across the country.
"Nor should it be about turning adult social care into a political football – as some are seeking to do.
In Cheshire East, 30 per cent of adults who reach their 90s are likely to suffer from either Alzheimer's disease or dementia.
Cheshire East has about 5,400 residents aged over 65 with dementia, and is set to increase sharply by 2020.
Wybunbury Cllr Janet Clowes, of health and care in the community, said: "This is about giving the residents the appropriate care, at the appropriate time in the appropriate environment.
"It should be remembered the decision to transfer residential respite services to the independent sector was taken in June 2013, subject to appropriate respite provision being secured locally for Congleton residents.
"This has now been achieved."