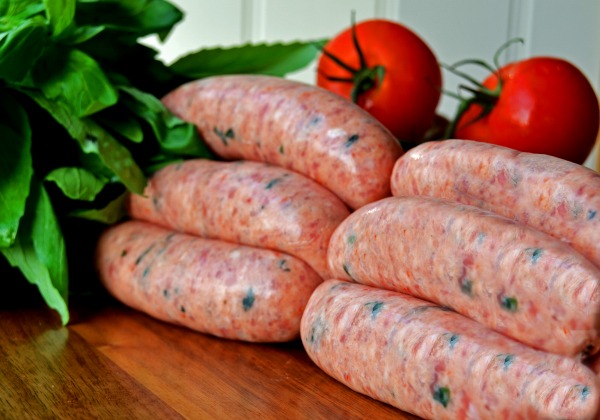 A Nantwich farm store is hoping to net a bigger audience – by launching an online sausage shop!
Bosses at Cheerbrook, on Newcastle Road, want to make their award-winning bangers available for home delivery all over the UK.
The outlet, winner of FARMA's Best On-Farm Butchery Award,  has branched out to make their sausage a speciality.
And thanks to a combined 100 years' experience of their master butchers, they have developed one of the best ranges in the UK.
"We've literally travelled the length and breadth of the UK in search of a product that rivals our Perfect Pork Sausage but we haven't found one," said Cheerbrook owner Andrew Shufflebotham.
The product has already won Taste Cheshire's Best Plain Pork Sausage award and earned a score of 99 out of 100 in a recent national BPEX competition.
"We aim to source all of our produce as locally as possible, but we crossed the border into Staffordshire for our pork as Packington really are the best, rearing their pigs outdoors to the highest welfare standards which guarantees great tasting, juicy meat," said Andrew.
"It's a common misconception that the higher the meat content, the better the sausage.
"Of course, it's true up to a point, but breadcrumbs serve an important purpose and that's to provide the perfect texture and also, crucially, to soak up some of the fat when the sausages are cooked.
"This of course adds to the flavour, and means you get a less greasy sausage.
Cheerbrook's online sausage shop, accessed via www.cheerbrook.co.uk, will initially feature 10 varieties.