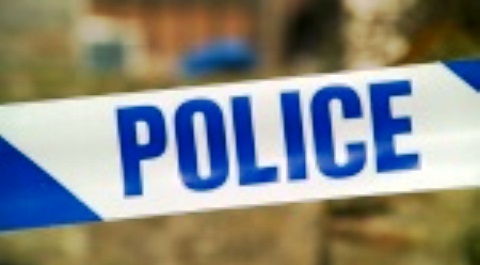 Two people have been attacked and stabbed in front of stunned shoppers in Crewe town centre today.
One man has been arrested and dozens of officers cordoned off large areas of the town.
The first victim was a 72-year-old woman who was attacked near to WHSmiths on Victoria Centre in Crewe.
Minutes later, a man in his 50s was attacked and stabbed at the Asda store close by.
Both victims were flown by air ambulance to North Staffordshire Hospital for treatment to stab wounds.
The stores were cordoned off by police, and hundreds of shoppers have been moved away from the scenes.
A man, 29, was later arrested by police in the West Street area of Crewe and is being quizzed by officers.
A Cheshire Police spokesman said: "At just after 11.30am, police and ambulance received a report of a 72-year-old woman who'd been assaulted near to WH Smiths, Victoria Centre.
"A second victim, a man in his mid 50s, was attacked a short time later at the Asda store nearby.
"Both sustained stab wounds and were taken to North Staffordshire Hospital by air ambulance.
"Police subsequently arrested a 29-year-old local man near to West Street, Crewe. He remains in police custody.
"At this time, police are not looking for anyone else in connection with these incidents.
"Enquiries are underway to ascertain the circumstances, with detectives keen to speak with any possible witnesses to the incidents or anyone who may have any information relating to this matter.
"Please contact Cheshire Police on 101 quoting incident 409 16/08/2014 (FCC)"