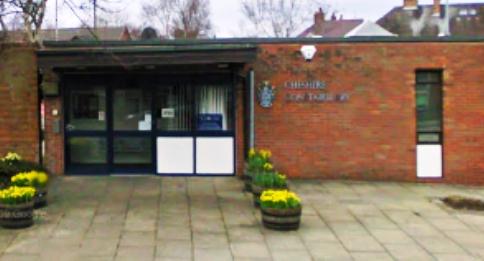 Nantwich Police Station's help desk is to close to the public for a second day of the week, officers have revealed.
The front desk at the station on Beam Street is currently open six days out of seven, closing on Sundays.
But Nantwich Town Council has been told this facility will now be closed on Mondays as well, and will be replaced by a video call point on the station wall.
Sgt Ian Bennett told the council: "In the past the front desk has been managed by ourselves, the policing team in Nantwich.
"But now it's under the control of police headquarters. As a result there is an additional day when it will be closed, on Mondays. This will be classed as a non-working day.
"A video call link will be  in place some time in the next month which will provide an additional resource out of hours, which is a positive out of a negative."
However councillors aired concern about the decision.
Cllr Jon Hopkin said it needed to be discussed at the Town Planning Partnership.
Cllr Stuart Hutton said: "We have to ask what impact this will have on policing in the town?"
Sgt Bennett conceded there would be some impact, as any one using the video link on the days the public desk is closed would mean an officer having to return from his beat to the station.
However, he said it will not impact on the number of officers working in Nantwich Neighbourhood Policing Unit.