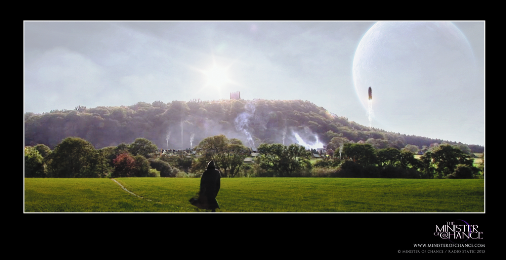 A campaign to help fund the movie version of fantasy series The Minister of Chance, set in Cheshire, is underway.
The campaign will run on Kickstarter until October 31 to finance the movie by offering rewards to business donors in return for funding.
Fans, businesses and enthusiasts will be able to sponsor costumes, weapons and other props, then own them after they are used in the film as a piece of memorabilia.
The movie began unusually as an audio series, with the first episode released free on the internet as a podcast.
It's amazing success meant fans across the world funded a further five episodes to complete the series, with Philip Glenister and Jed Brophy joining the cast at their own request in Episode 5.
The stellar cast of the film includes Jenny Agutter, Jed Brophy, Lauren Crace, Tamsin Greig, Sylvester McCoy, Paul McGann and Julian Wadham.
The movie will be shot mainly in picturesque locations in Cheshire, close to Peckforton, Beeston, Bickerton and other areas.
Many of the production team who live in Cheshire wanted to make use of the county's stately homes, castles and lush landscape.
And South Cheshire businesses and employers will be able to sponsor transport, accommodation and meals for the cast.
The production team hope the film will boost tourism to the places used in the film, and a Sci-Fi convention for fans from across the world is being planned in Cheshire for next year.
A spokeswoman for the team said: "We think this is a good way for local businesses and employers to get involved, get some advertising and celebrity association for far less than it would normally cost, and to help bring this prestigious project to Cheshire!"
The team is also planning a launch party on Friday October 31.
You can find out more by visiting the Kickstarter campaign page and video here https://www.kickstarter.com/projects/934034666/the-minister-of-chance-movie-episode-1
Or follow the team on Facebook.com/theministerofchance and Twitter @ministerchance