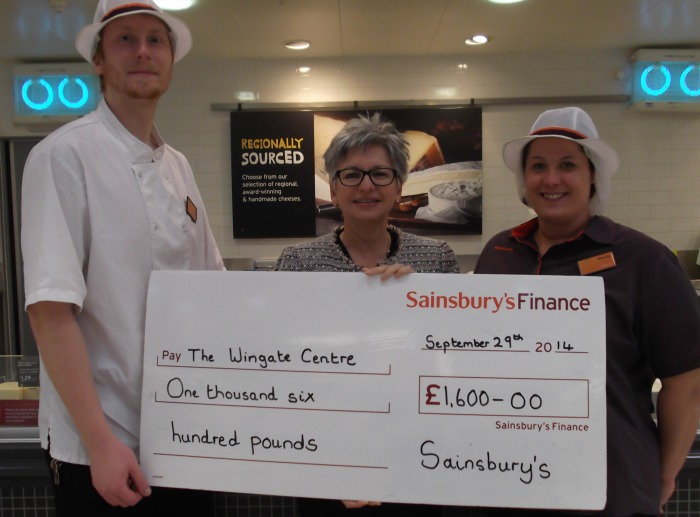 Staff at Wingate Children's Centre in Wrenbury have cheesy smiles – thanks to Nantwich Sainsbury's!
The Middlewich Road store has just donated all the proceeds from sales it made at its Nantwich Show stall.
And that meant a £1,600 windfall for the Wingate Centre, the supermarket's Charity of the Year.
And they hailed the work of two employees who work on the cheese counter, Dominic Walker and Wendy Gibson, who spent the whole day preparing and selling blocks of cheese to sell at £1.
Rona Moloney, who manages the Wingate Centre, said: "We really appreciate how hard Dominic and Wendy worked to raise so much money for charity and the Wingate Centre is grateful that is Sainsbury's has decided to donate the proceeds from the Nantwich Show to their Charity of the Year."
(Pic: Dominic Walker, Rona Moloney from the Wngate Centre and Wendy Gibson)