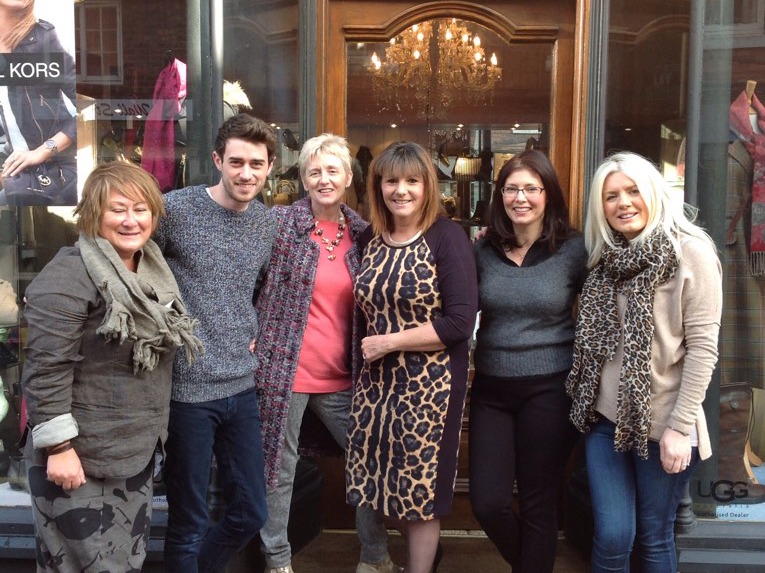 Nantwich retailers are teaming up to stage a one-off night of shopping to boost trade in the town.
Independent store and boutique owners are to hold "Fashion's Night Out" in the town centre.
Traders say they are seeing an upturn in fortunes with rising visitors and local shoppers back in Nantwich.
Now they are hoping to entice more by organising different events.
Ann Gray, owner of Purdies on Hospital Street, said: "Traders are starting to see a rise in both tourists and locals shopping in the town so we want to take steps to keep up this momentum."
Inspired by Vogue's Fashion initiative in London, designer boutique and fashion traders have teamed up to host the shopping event on Thursday November 13.
A number of outlets along Hospital Street and other areas of the town will throw open their doors to the public for a night of fashion, food, prizes and fun.
Street and in store fashion shows will take place and many stores will be offering personal styling tips.
Ann, one of the organisers, added: "We want to celebrate the rich diversity of shops that makes Nantwich a fantastic shopping destination and encourage people to shop in our town.
"By bringing several retailers together we have managed to organise the shopping event of the year with shops offering special events, offers, fantastic prizes and lots of goodies."
Cath Schofield, from Secara, also on Hospital Street, added: "We have put together a fabulous evening and staff will be on hand to offer lots of styling tips."
Fashion's Night Out will run from 4pm to 8pm on November 13, and will include the following shops:
Pickwicks, Pockets Menswear, Foundations, Cinderella's, Mandi Boo, Secara, Wall Street, Eden, Naive, Chic Interiors, Madison Spa, Glow, Arabella, Bert & Bella, Purdies, Jepsons & View Menswear and Grace to name a few.
Customers can finish the night off with tasty food at a range of Nantwich eateries such as Enzo, Firenze and Chopstick restaurants who are also taking part.
For more details, visit Nantwich Fashion Night Facebook page or call in to individual shops.
(Pictured: Val Lacey of Arabella; Ben Hindley of Bert and Bella; Ann Gray of Purdies; Kay Wood of Cinderella's; Amanda Callus of Eden; Mandy Nickson of Mandi Boo)