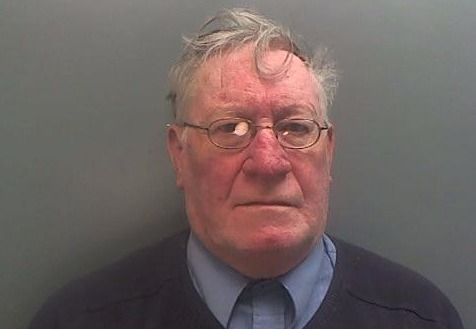 A pensioner and former teacher who indecently assaulted boys at a school in South Cheshire in the 1970s, has been jailed.
Keith Cavendish-Coulson (pictured) pleaded guilty to 42 counts of indecent assault at Chester Crown Court and was today (November 6) sentenced to 6 years and 9 months.
Police investigating sexual abuse at Terra Nova School near Holmes Chapel in the 1970s arrested Cavendish-Coulson in August 2013.
The 71-year-old had previously worked at the school teaching French.
A number of victims came forward to report sexual abuse and the investigation focused on Cavendish-Coulson′s employment as a public school teacher at establishments across the country and as a private tutor.
The investigation run by Cheshire Constabulary′s Major Investigation Team dealt with a large volume of evidence and links to potential victims and witnesses.
Cavendish-Coulson was re-arrested twice − in December 2013 when he was subsequently charged with further offences, and again in July 2014.
Twenty-five victims who had been subjected to regular abuse by Cavendish-Coulson in the 1970s either at the school or at their home if they were being privately tutored.
Det Insp Steve Beddows, who led the investigation, said: "Cavendish-Coulson showed a blatant disregard for pupils he was teaching − abusing his position of trust for his own sexual gratification.
"He clearly had no regard for the impact his actions would have on these young boys who were all under the age of 14 at the time. They have had to live with what happened to them and many have struggled to come to terms with this and have suffered greatly over the years.
"I hope Cavendish-Coulson admitting his guilt and serving his time in prison will help his victims in some way − and bring about a degree of closure for them.
"His victims have shown great courage in coming forward and reporting what happened − and subsequently encouraging other victims to come forward.
"I thoroughly commend those who came forward for their bravery and for speaking out about what happened – helping to put a prolific and predatory paedophile behind bars.
"I hope that this case encourages other victims of sexual abuse to come forward and report what happened to them − no matter how long ago the incident took place. A sexual offence is a devastating crime and has a long-lasting impact on the victim."
Alison Mutch, Deputy Chief Crown Prosecutor for the Crown Prosecution Service Mersey-Cheshire, said: "Keith Cavendish-Coulson presented himself as a friendly and approachable teacher and tutor to carry out a string sexual offences against the pupils in his care.
"He used this position of authority to target young boys who trusted their teachers and were often living far away from home.
"His offending has had a profound effect on his many victims."