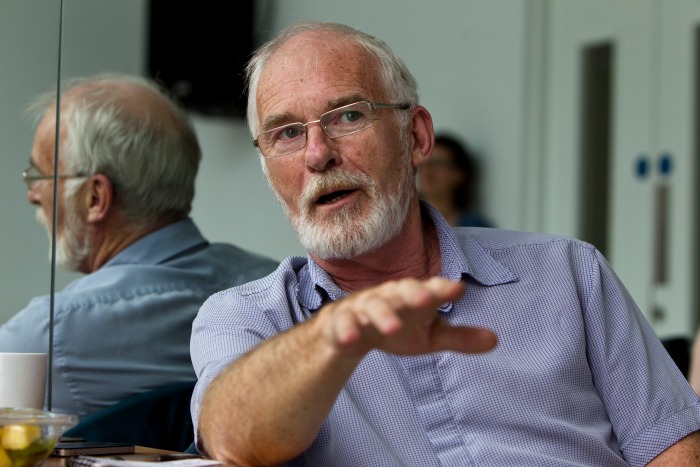 A star of TV hit 'Game of Thrones' is bringing the award-winning play Stones In His Pockets to the Crewe Lyceum on November 17, writes Claire Faulkner.
Directed by Ian McElhinney, the play has received outstanding reviews from critics in the West End and on Broadway.
So what is it that makes the play, written by Marie Jones, so popular?
Stones In His Pockets is "magical", says McElhinney.
"It captivates the audience's imagination because an awful lot is created with very little," he says.
"And that's what I think is the key to its appeal."
Better known for playing 'Barriston Selmy' in the smash hit 'Game of Thrones', McElhinney is now directing the play in which he once appeared.
"It's actually the hardest thing in the world to come back to a successful production with a new cast and try and recreate it…I actually came back to it after a gap of nearly ten years and found it very reinvigorating.
"I'm pretty confident that the way in which we do it works."
The play centres around a small Irish village which is being used as a filming location by a American film crew.
Two actors tell the entire story, playing 15 different characters between them.
A challenge for any actor.
McElhinney says: "In the blink of an eye you have to see another body shape, hear another voice, and become aware of a different person…what we try to do is create that magic without props and without going off the stage but simply by transitioning around each other."
McElhinney is a passionate theatre director, and this must be a world away from being in something like 'Game of Thrones'.
"Yeah," says McElhinney. "Since I have been playing 'Barriston Selmy' in 'Game of Thrones', I find that I'm recognised much more no matter where I seem to go, and it takes a bit of getting used to.
"People want pictures, "selfies", and autographs on a scale that I had just not been used to prior to this!"
For ticket information visit www.crewelyceum.co.uk