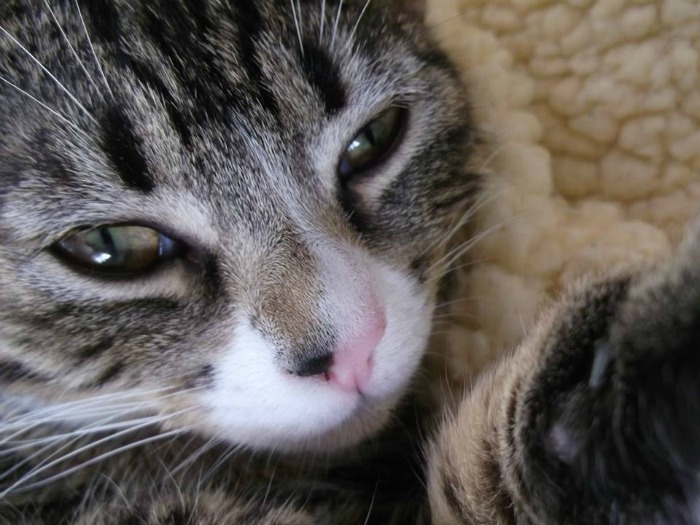 A cat owner fears moggies in Wistaston and Nantwich are being shot deliberately.
Vicky Wakefield believes at least three of her beloved cats have been targeted and attacked.
And the latest incident involving two-year-old Harlie (pictured) has left him with a broken leg and a pellet embedded in the bone.
Former Malbank School student Vicky, of Beech Drive, Wistaston, said two of her other nine cats have been shot in the past and returned home with puncture wounds.
"Over the past year two of my other cats have come home with three puncture wounds – one has had two on separate occasions," she added.
"I believe this happened around where I live as I only have to whistle and within a maximum of five minutes they are all coming back…they don't go very far.
"Seeing some of the messages people have posted, a lot of cats in this area have had similar happen and some with fatal consequences, some losing an eye.
"I am so worried about my cats I really don't want to let them out but they are all used to going out. For someone to do this is horrendous. It's sick."
Harlie had to undergo emergency surgery at Nantwich Veterinary Hospital after vets discovered seven breaks.
"He has had a pin through the centre of his front right humerus, plated either side and three pins across to keep it all stable then bandaged/plastered," said Vicky.
"Apparently it was a mess of hair and debris inside and the vet thinks it was certainly shot at close range.
"The bullet sped through the flesh so fast it cauterized it as it went and took along his hair and skin to the stop site in his bone…hence we did not see any blood."
It is hoped Harlie will make a full recovery in time.
"He has been put onto stronger than morphine pain relief to help him over the next few days as a lot of bone drilling will be painful," Vicky added.
"The main thing is he has come through the op and although difficult and lengthy the vet feels it was very successful and fingers crossed after his 6-8 weeks of cage rest he should be ok."
But the shooting has left Vicky and her family with a bill likely to top £1,000.
"The cost of some clueless individual thinking it is fun," added Vicky.