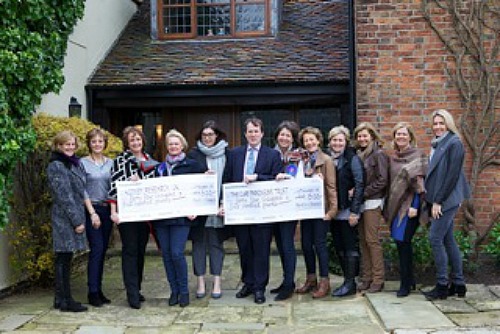 Members of a charity group called Movers & Shakers have helped to raise £89,000 for two causes.
The fundraising committee of the group held a Sunday Night Supper evening to raise awareness and much-needed funds for The Cure Parkinsons Trust, and Kidney Research UK.
The event was held at the home of Mr and Mrs Paul Schofield.
Group spokesman Sue Stott, of Burland near Nantwich, said: "The committee is motivated by the plight of their two good friends Neil Lamont and John Clarke who suffer with Parkinson's and chronic kidney disease.
"The committee was proud to present £89,000 to the representatives of the two charities, £44,500 each."
Pictured are Movers & Shakers members Kate Whittaker, Sue Baker, Sue Stott, Michelle Clarke, Hannah (KRUK), Sam Hatfield (CPT), Rosie Lamont, Kath Schofield, Julie Mellard, Helen Chantler, Sarah Charlesworth and Alexa Andrews.