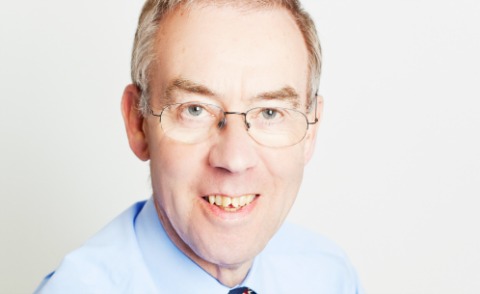 An amateur painter from Nantwich has one of his works on display at a major exhibition.
Martin Bale, a member of Wrenbury Art Group, has seen his painting called "The Joy of Dolphins" accepted into this year's Three Counties Art Exhibition at Keele University.
Martin, (pictured), who lives on the Cronkinson development in Stapeley,  is a member of the amateur club Wrenbury Art Group, and has been going for 20 years.
The group meets in Wrenbury Village Hall every Friday at 1.30pm until 4pm.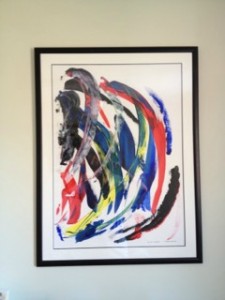 "My interest in painting started 15 years ago with watercolours," said Martin.
"It all started when a friend's daughter read my palm and said I had an artistic streak!
"No one believed it so I thought I will see if she is right and the rest is history."
He now uses mainly acrylic ink and acrylic for abstract paintings, but still does the odd traditional watercolour.
"I have been lucky enough to sell paintings and also had one accepted for exhibition in the Silk Museum in Macclesfield last year," he added.
Wrenbury Art  Group also a successful exhibition at Nantwich Museum at the end of 2012.
Martin's "Joy of Dolphins" painting is pictured, above right.