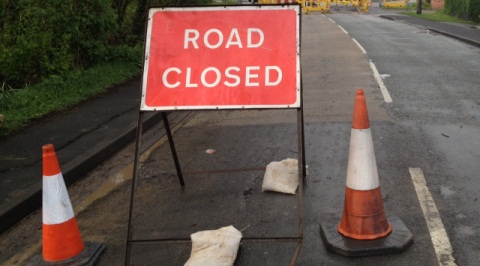 One of the busiest roads in and out of Nantwich is to close for 10 days so engineers can remove two manholes.
The A530 Whitchurch Road, in Aston, will be shut to all traffic when the project starts in February.
United Utilities said the work is essential as the manholes "have been creating a lot of noise and disruption".
Letters have been sent to residents across Nantwich warning of the work, which will cause traffic problems for thousands of people who use the A530 every day.
It says the work is due to start on Monday February 16 and will take up to 10 days.
The A530 will be closed near to Yew Tree Cottage, and the highway will have to be dug up to remove the manholes and chambers.
United Utilities said: "There's a lot of construction work involved in the removal of the manholes, so we'll need to close the road to complete the work.
"We'll have a clearly signposted diversion on site to help you around our work.
"We're sorry if this work affects your daily routine. We know roadworks are a pain. Our team on site will do all they can to help."
The works will not affect household sewer mains.