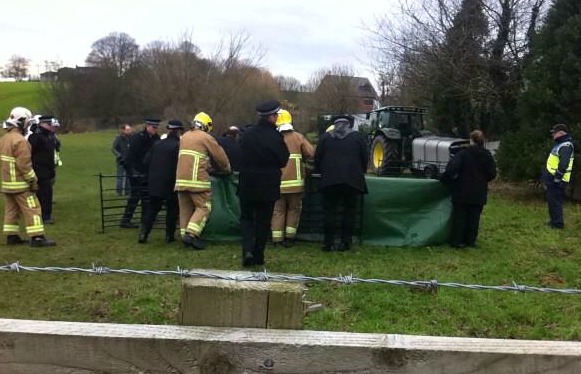 RSPCA staff in Nantwich are nursing a seal back to health after it was found stranded in a field.
The sea mammal, which was discovered "exhausted" near Newton-le-Willows, is now at the Stapeley Grange wildlife centre on London Road.
Police say the creature, found 20 miles from the sea, was herded by officers, fire crews, animal rescue officers and a farmer into an RSPCA trailer.
It's thought the 5ft common seal could have travelled up the River Mersey from the sea, before getting "lost".
It had suffered a head injury, the RSPCA said.
RSPCA inspector John Brooks said: "This is the first time I have ever come across a seal in a field.
"There is a brook nearby but that is only about three feet deep.
"If he followed the rivers and tributaries he could've travelled as far as 20 miles from the sea."
Police said once the animal has fully recovered, the RSPCA "hope to release the seal back into its natural habitat".
(picture courtesy of RSPCA)