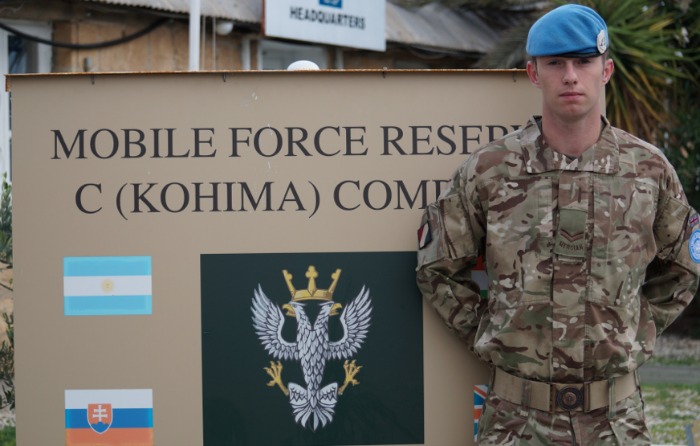 Serving soldiers spending Christmas on peace-keeping missions abroad have been sending back festive messages to families.
James Ross, from Nantwich, is one of many from 2 Mercian regiment, currently on a six-month United Nations mission in Cyprus.
The 23-year-old corporal is involved in one of the longest ever running United Nations missions.
James' "Happy Christmas" message was sent to his partner Jenny, mum and dad Gail and Steve, and his grandparents.
"Just want to say Merry Christmas to all my loved ones back home, I will be back soon enough so we can celebrate then," he said.
The British contribution to the United Nations Forces in Cyprus is known as Op TOSCA.
2 Mercian are patrolling the Buffer Zone known as the 'Green Line' and keeping an eye under the opposing Greek and Turkish Forces who have been at a stalemate since 1974.
The soldiers patrol by vehicle, foot or by mountain bike depending on the nature and type of patrol.
When on patrol the soldiers talk to local people of the island and help to ensure the UN mandate is maintained.
One of the areas the troops are based is in a UN base in the centre of the Cypriot capital Nicosia as well as a disused international airport between the opposing sides.