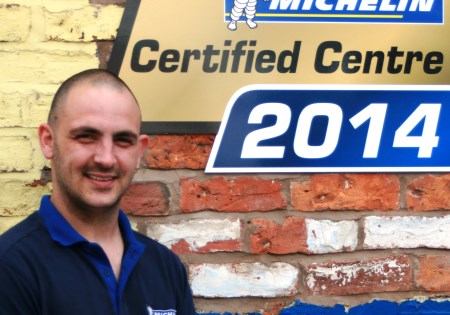 A South Cheshire tyre fitter has just completed the final leg of a national programme – with a Porsche Track Day at Silverstone!
Chris Hughes, of Crewe Tyre & Exhaust, has been taking part in the Michelin Professionals Academy Car Tyre Retail Programme.
He was one of only ten tyre fitters across the UK to be handpicked for the programme.
Chris spent two days at Michelin's dedicated training centre in Stoke-on-Trent, followed by a visit to Michelin's factory in Dundee to learn about tyre technology.
Michelin launched the programme to transform promising tyre fitters based at dealers across the UK into the next generation expert technicians.
On graduation of the course, students earned a day at Silverstone where they drove the latest Porsches and learnt how to handle them like a pro.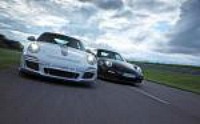 Chris said: "I have really enjoyed taking part in Michelin Programme and the Porsche Track Day at Silverstone was the icing on the cake!"
Chris' employer, Crewe Tyre & Exhaust, has been recognised as a Michelin Certified Centre – a mark of excellence for businesses that provide exceptional levels of customer service and workmanship.