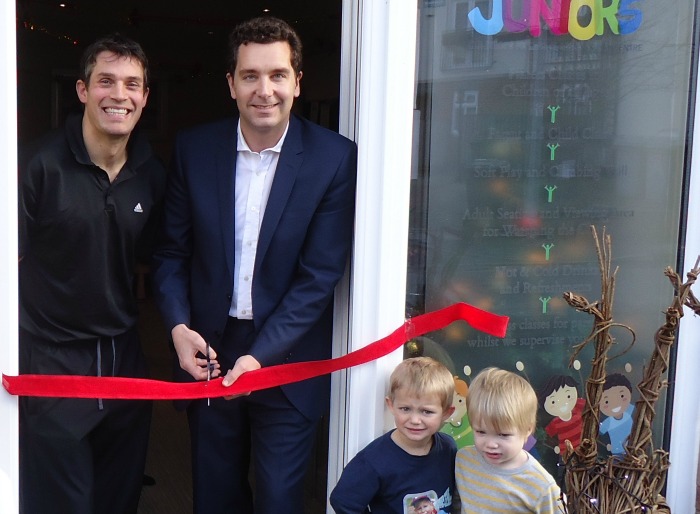 A new children's group in Nantwich aimed at 'physical play' for youngsters, is proving a big hit.
Gym Juniors was launched at units in Stuart House, Arnold Street, off Barony Road, and was officially opened by Crewe and Nantwich MP Edward Timpson.
Brains behind the project is Richard Adams, who said the idea was to link Gym Juniors to his other business, running Studio 121 Personal Training.
"Gym Juniors is Studio 121's 'little brother' really," added former Malbank School student Richard.
"It's been designed to give children of all ages a venue where they can enjoy exercise regardless of their ability.
"We aim to provide a class timetable that offers something for everyone.
"But if your child wants less structured time for physical play then we can accommodate that too with our soft play times."
The 36-year-old worked in a website development and marketing company before he retrained and became a Personal Trainer.
"After working in gyms as a fitness instructor and personal trainer I decided the only way I could make a sustainable living out of the industry and affect the most amount of people was to go self employed.
"I decided operating from a studio was the best system.
"I started in a very small premises on Welsh Row by myself for two years and when I had outgrown that I took on a much bigger place where I had the capacity to recruit another trainer.
"Three years later we had the opportunity to expand again which brought us to Arnold Street. We now operate with four personal trainers!"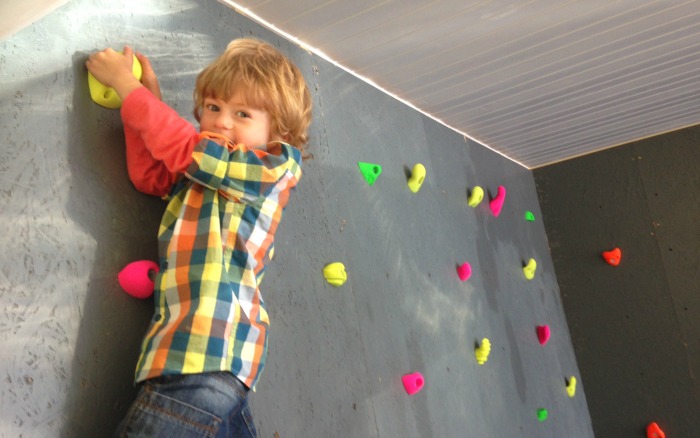 Richard's wife Emma also helps run the business.
"We always wanted to expand and having young children ourselves made us aware of the lack of opportunities for children to participate in exercise or activities outside of the school and club setting," he added.
"We felt there was a clear gap in the market for a children's fitness centre that offered a wide range of classes from one location."
Among the different age group classes are "Little Explorers" (aged 2-3) and "Little Sports Stars" (aged 4-7).
There are also regular baby yoga sessions, as well as "Junior Boxing Skills" classes for ages 6 to 11.
There is a traversing climbing wall which is used in some exercise classes and in birthday parties it hosts.
For details on classes and to book for parties, visit the club's Facebook page here.