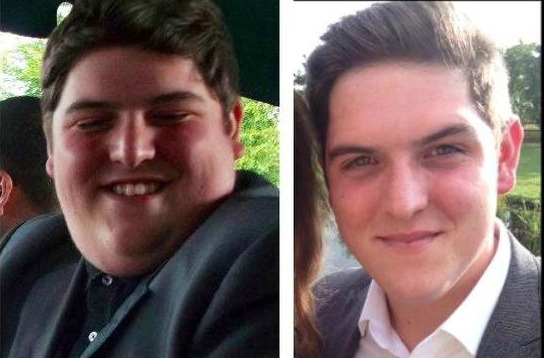 Health bosses in South Cheshire hope a Nantwich man's story will inspire others to lose weight and get fit in 2015.
Stuart Vaughan, 24, lost nine stone in just six months after taking on the Everybody Challenge.
He exercised for 30 minutes five times a week and shed more than a third of his 24 stone body weight.
Stuart, who works at Morrisons in Nantwich, realised it was time to make a lifestyle change after his work, relationships and overall confidence was suffering.
And he admits it was not just exercise that made him lose the weight, but a big change in his eating habits too.
He said: "You don't get to 24 stone without eating a lot.
"I have had to change my diet as well as exercise five times a week.
"I still eat the things I like, I just now have smaller portions and in moderation."
Stuart goes to Nantwich Pool and uses the gym five times a week followed by a swim in the indoor or outdoor pool.
He believes setting a realistic goal helped him shed the pounds quicker.
"You have to set yourself a target and then just go for it," he added.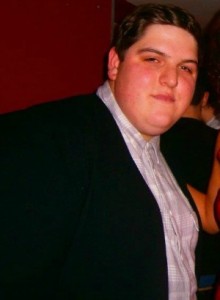 "I wanted to lose as much weight in six months as I could and I lost nine stone!"
Stuart admits he didn't realise how big he had become until people showed him old photographs like the one, right.
And he said it is daunting if you have never been to a gym before but says he was offered a lot of support from staff.
"I had never been in a gym before so the instructors had to show me what to do, told me what I should eat and also put a plan together for me and helped me to change it throughout the programme to suit my goals.
"It has become less of a chore to come to the gym and now I see it as a hobby, it becomes quite addictive.
"I have less worries on my mind about my health and what else comes with being overweight and I can now go out in public with more confidence."
David Morris, facility manager at Nantwich Pool, said: "It is great to see Stuart's transformation.
"It gives others the motivation and inspiration if they stick at their goals and ask for advice then weight loss and better health is achievable.
"The Everybody Challenge is encouraging our current members and people in our community to get active and lead healthier lives.
"Whether that is walking your dog in the park every day or using one of the Everybody centres making use of the gym, pools or fitness classes just 30 minutes a day can make a huge difference."