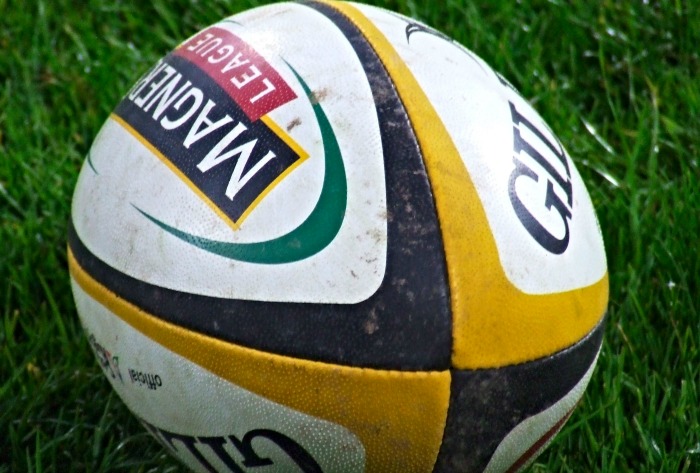 Crewe & Nantwich RUFC 1sts earned a fine 19-15 away win at Berkswell in Midlands 1 West.
Berkswell defeated Worcester last time out on the same pitch and Crewe knew how tough it would be.
But director of rugby Andy Brown feels just their second win on the road all season could be "very significant".
It moves the Vagrants side even closer to second place with only a six-point gap.
Crewe played with control and precision in the first half using forwards and keeping possession and field position.
The back line provided penetrating runs from wings Tim Cowap and Gareth Barton and centre, Robbo Roberts, made ground with every carry.
From a series of pick and drives in the Crewe half, the ball came out to fullback Toby Ward, who outpaced the entire Berkswell back three to score a try which he converted.
Crewe were in a determined mood and from a scrum on the edge the Berkswell 22, scrumhalf Charlie Hutchings broke down the blindside.
He passed to flanker Ollie Buckley, who powered through the defence to score in the left hand corner for an unconverted try.
A late penalty from Berkswell for collapsed scrum left the score 12-3 to Crewe at half time.
The second half started well for Crewe but mistakes crept into their game, with some unnecessary offloads coughing up cheap possession to Berkswell.
The hosts had a 20-minute purple patch when Crewe's No 8 Kirk Robinson was yellow-carded for persistent penalties.
Berkswell went on to score a converted try from a pushover to make it 12-10.
Crewe then lost hooker Eli Woodward to injury, but prop Ricky Evans took on the mantle and played well to settle the scrum.
Berkswell took the lead when their No 8 broke through tackles to score under the posts.
Crewe, who were 15-12 down with 15 minutes to go, did not let their heads drop.
Powerful runs by Roberts and numerous carries by back row of Collins, Buckley and Robinson brought the momentum back to Crewe in the Berkswell 22.
With seven minutes remaining, Crewe completed six phases before Ian Merrill showed his pace and burst through a gap 15 metres from the line and smashed a defender to score a converted try.
Berkswell launched a final offensive but brave defending eventually won the day.
Man of the match was Kirk Robinson for his prominence in defence with nine tackles and his attacking game leading an excellent back row effort with Collins and Buckley also putting in fine performances.
The debutants Roberts and Barton also had excellent games but this was a team performance with all 18 players contributing to a significant victory away from home.
Meanwhile, Crewe & Nantwich's other senior teams all won.
The 2nds and 4ths move into second place in their respective leagues, and the 3rds earned their first win under new captain, Dylan Bratherton.