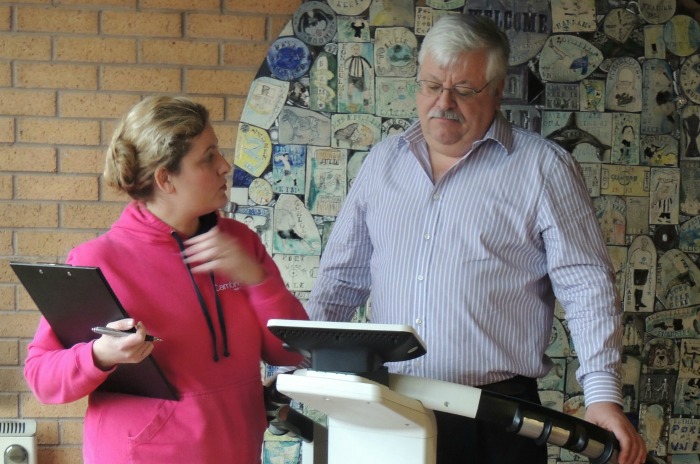 A UK tour by a team promoting National Obesity Awareness Week visited Nantwich and Crewe today (January 17).
Dean Sidley and Lucy Miller,  organised a mobile roadshow to travel from Dorset up through the country.
Their exhibition van includes a scanner, diabetes testing kit, expert advice on health and wellbeing as well as full body scans which can normally cost £100.
And Dean, of Brampton Weight Loss Centre, Newcastle-under-Lyme, said it is all to raise money and awareness for the Leighton Hospital MRI scanner appeal.
Today, their roadshow van visited Morrisons in Nantwich, Tesco in Crewe, and Morrisons in Middlewich.
"We have already raised thousands of pounds for various cardiac units across the country and the region," said Dean.
"Now our efforts are based in Cheshire, and we want as many people to have access to this fantastic opportunity we are offering."
The team recently visited Port Vale to carry out scans on footballers and staff, including striker Tom Pope, midfielder Michael 0'Connor and defender Chris Robinson, their coach Mark Grew and chairman Norman Smurthwaite from Port Vale.
"In the next few weeks we will be hopefully scanning Crewe Alexandra and other local teams as they support us in our efforts for Leighton Hospital's new MRI Scanner," added Dean.
"We have a centre in Crewe and want to raise as much as possible for our local hospital."