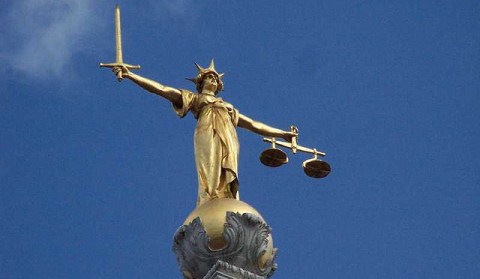 A Nantwich woman has been found guilty of benefit fraud worth more than £2,000.
Clair Edwards-Steele, formerly of Park View, Nantwich, pleaded guilty at Magistrates Court to two offences.
The 45-year-old dishonestly failed to report changes in her circumstances that she knew would affect her entitlement to housing benefit, Council Tax support and jobseekers' allowance.
Edwards-Steele had claimed the benefits saying she was unemployed and had no income.
However, an investigation by Cheshire East Council's benefit fraud investigation team and the Department for Work and Pensions found Edwards-Steele was working for a leisure company.
The court heard Edwards-Steele had left work each week to sign on so she would continue to receive benefit payments, in the three months before she was caught.
In failing to declare this, she was overpaid state benefits worth £2,100 between May 2014 and August 2014.
Magistrates imposed a £125 fine, £20 victim surcharge and ordered Edwards-Steele to pay prosecution costs of £391.
She will also have to repay in full all the benefits she fraudulently received.
In a separate prosecution, Kelly Havard, of Cornbrook Road, Macclesfield, pleaded guilty via videolink to two charges of dishonestly failing to report a change in her circumstances that she knew would affect her entitlement to housing benefit and Council Tax support.
The 31-year-old was ordered to repay the benefits in full, fined £260 and told to pay £410 court costs.
Cllr Peter Raynes, Cheshire East Council Cabinet member in charge of finance, said: "Benefit fraud will simply not be tolerated by this authority.
"Cheshire East is an enforcing council and our investigations team works hard and proactively to track down offenders to protect our communities from those who abuse the rules at the expense of taxpayers."
If you think someone is committing benefit fraud, you can ring a confidential freephone fraud hotline on 0800 389 2787.
You don't have to give your name and your call will be treated in the strictest confidence.
Alternatively, you can report via the council's website at www.cheshireeast.gov.uk