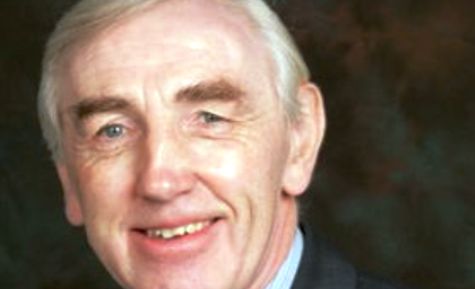 Residents and councillors in Shavington have won their fight to stop a 880-house development at Gresty Oaks.
Developers Himor Group had appealed to the Secretary of State after Cheshire East Council originally threw out the plan for the massive development bordering the A500, Gresty Road and Rope Lane.
But now the Government has upheld the original refusal after considering evidence from a lengthy public inquiry last August.
The plan had included a retirement/care village, local centre, community building, primary school, public open space, allotments, structural landscaping, access arrangements and demolition of existing structures.
In his decision, the Secretary of State said: "Whereas the scheme does have many benefits, the adverse impacts of approving the development resulting in the premature permanent loss of part of this Green Gap area outweighs the presumption in favour of sustainable development that might otherwise pertain."
Campaigners are celebrating the news.
Willaston and Rope Cllr Brian Silvester said: "I am very happy the campaign that was supported by many residents, Rope and Shavington Parish Councils, Cheshire East Council and Shavington Borough Councillor David Brickhill, to have this huge development refused, has been successful.
"Along with residents,the Chairman of the Rope Parish Council and Cllr Brickhill I went along to the appeal in Crewe to speak against the application and to be cross examined.
"If the application had been successful it would have destroyed the precious Green Gap between Crewe and Shavington, it would have caused traffic chaos and would have been unsustainable.
"What this shows is that a determined campaign by local residents and their councillors can win the day despite there being no adopted Local Plan and no five-year housing supply being in place."
Cheshire East Council leader Michael Jones said: "This is excellent news and clearly vindicates our continued policy of contesting housing schemes that do not meet with our long-term aspirations for a balanced and sustainable development strategy across the borough.
"It also sends out a message that, despite claims to the contrary, developers are not in a position to dictate the council's planning policy simply because we have yet to complete on our strategic local plan for the borough.
"Eric Pickles is to be thanked and congratulated for supporting the council's justifiable reasons for opposing this application."
Himor could seek to challenge the ruling in the High Court.
Stan Shreeve, Land Director at Himor, said: "We are naturally disappointed with the outcome of our recent appeal but genuinely believe our proposal was right for the area and would have conveyed significant benefits.
"We are presently reviewing the Secretary of State decision and his reasoning in detail and will be considering our position in due course.
"We would note at this stage however, that he did find the proposal to be sustainable development and would deliver much needed housing.
"That he found only the "arguably premature loss" of Green Gap to outweigh this, when the Plan that is intended to resolve this issue has been found to be significantly flawed and will be subject to substantial delay, is surprising to us."