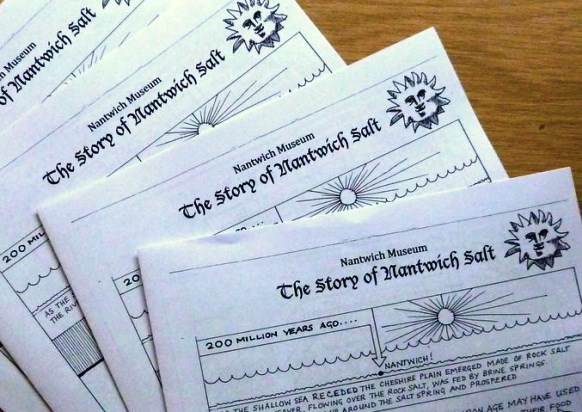 Nantwich Museum has launched its latest edition "The Story of Nantwich Salt".
It continues the series of comics on aspects of the history of the town and surrounding area.
The latest tells the story of Nantwich brine from the earliest times to the present day and has been illustrated by local artist and museum volunteer Les Pickford.
The comic imagines Iron Age people using brine from the the valley of the River Weaver to make salt.
The Romans are known to have made salt in the town and production then continued for well over 1,000 years.
Such was the value of salt that smuggling became rife as a means of evading the hated Salt Tax.
The townspeople appreciated the gift of the brine with a celebration which took place for a time on Ascension Day in a festival known as Blessing the Brine.
Even today the outdoor brine pool provides an opportunity to enjoy the brine.
Copies of the four page comic can be obtained from the museum shop on Pillory Street.
Other comics in the series deal with the Great Fire of 1583 and The Battle of Nantwich.
Contact the museum on [email protected], 01270 627104,  www.nantwichmuseum.org.uk