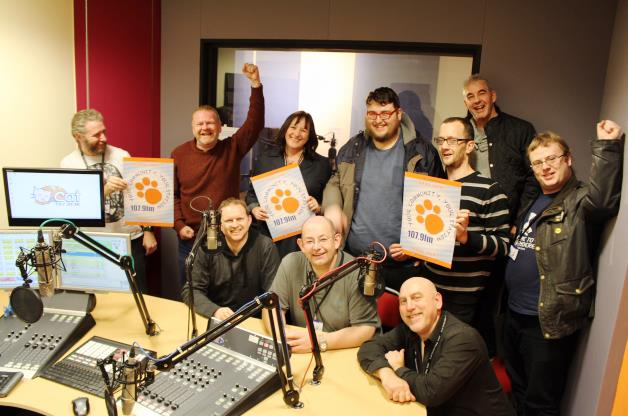 The Cat Community Radio Station is to begin broadcasting on 107.9FM  on Saturday February 14.
The radio station is the first in the history of Crewe and Nantwich to be awarded a full time FM licence.
The Cat has been broadcasting in the local area for 20 years, starting as Youth FM in 1993, based above the Prospects Shop in Market Street when it earned a 28-day Restricted Service Licence (RSL).
Youth FM later became 'Your FM' or 'YFM', moving to Dane Bank College in the old tower building in 1995.
In more recent years, the station has moved location and name to 'Witch FM' before forming 'The Cat Community Radio Station' in 2008.
Staff at the Cat will be promoting the station in the build up to the launch in Nantwich and Crewe town squares, including on their Valentine's Day launch.
Test transmissions on 107.9FM are under way, following installation of the transmission equipment and in preparation for the launch.
Chairman Chris Radford said: "I can't think of a better day to launch our FM radio service.
"Along with local news, weather and community information, it will be our pleasure to help spread the valentine love with your dedications throughout our inaugural day!"
Local people wanting to get involved with the station can contact [email protected]