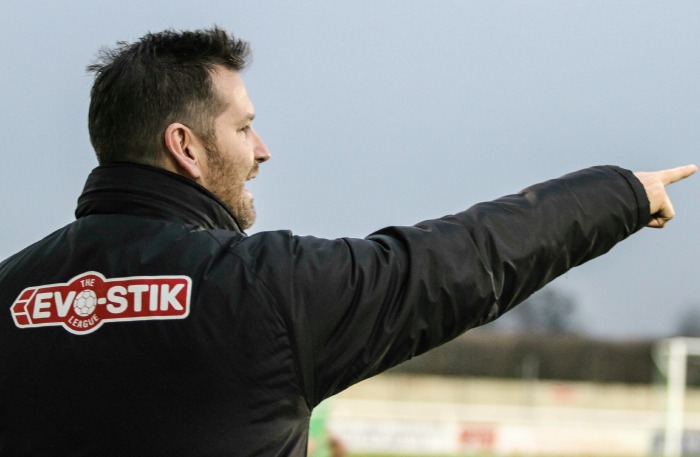 Nantwich Town manager Danny Johnson was disappointed with his player's defending as they went down 3-1 away at Ashton United.
But the Dabbers boss admitted Nantwich were beaten by the better team.
Nantwich had taken the lead through Mark Winslade, but a penalty from Gary Gee levelled things up.
A wicked deflection gifted Dale Johnson the hosts' second, before Martin Pilkington added a third in the second half.
Johnson believes his players could have done more to prevent the goals they conceded.
He said: "The first goal is absolutely terrible for a couple of reasons. I am not going to go into it.
"The second one is a little bit comical – more than mistakes.
"It happened against FC United and that's just where we are at the minute. But we will keep fighting on. We are not going to throw the towel in.
"They were the better team and I have no complaints about that.
"Especially the second half, though the first half was very even and maybe we
edged the first half.
"But Dale Johnson and Martin Pilkington are two very good centre forwards and they were the difference between the teams."
Johnson is looking at his players to ensure results improve.
He said: "I don't think any of the lads have done well.
"The pitch doesn't let you play well – you're just kicking it and they are kicking it as far as they can.
"We're not playing any football, just trying to kick. That is not what I am about."
Next Saturday sees the first of three consecutive home games which Johnson believes offers a great chance to pick up results.
He said: "It's vital we pick up as many points up as possible.
"We just keep looking over our shoulder at results and hopefully we can get a couple of wins ourselves and just keep on moving up.
"We will go again next Saturday against Whitby. And we will go again the following week.
"We keep going and I have got big belief in the players."