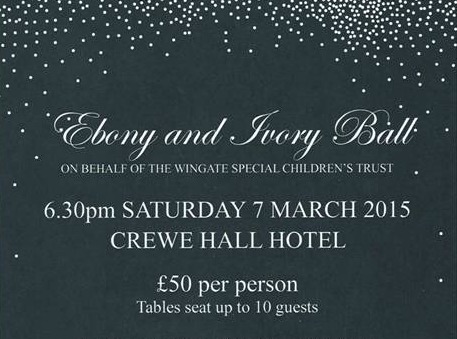 A charity ball is being held to help raise funds for the Wingate Children's Centre in Wrenbury, Nantwich.
The black tie event is taking place on Saturday March 7 at Crewe Hall.
The evening will include an Auction of Promises, a three-course dinner, live band and dancing.
Tickets cost £50 per person and for those wishing to bring a party, tables are for up to 10 guests.
All proceeds will go to The Wingate Centre, a charity that offers recreational sport and fun activities for children with all levels of physical and learning disabilities.
The charity's aim is to help improve children's fundamental skills such as balance and co-ordination which builds their confidence and self-esteem.
The centre also provides specialist residential accommodations to enable children with profound and complex disabilities to experience a holiday.