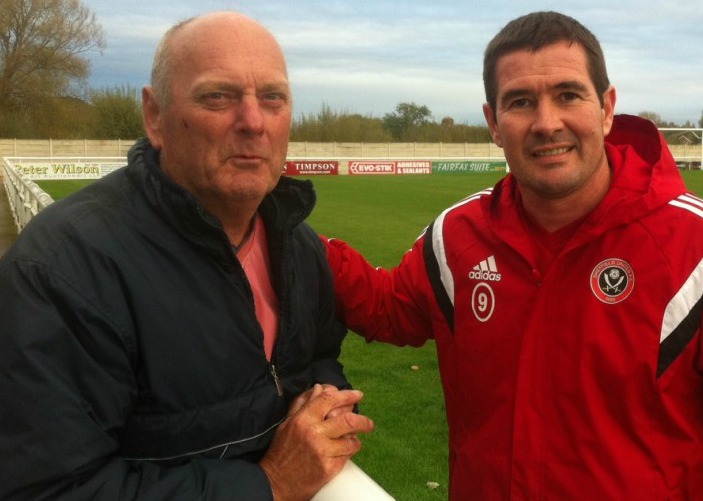 Nantwich Town groundsman Pete Temmen has been nominated for The FA groundsmen of the year award by the Evo-stik Northern Premier League.
Pete will represent the Dabbers and the league alongside four other groundsmen from the Northern Premier League.
The next stage of the competition involves an on-site assessment at the Weaver Stadium by the FA's expert panel made up of groundsmen from Premier League and Football League clubs.
They will examine the quality of the pitch at the Weaver Stadium, and take into consideration Pete's skills and knowledge, his ambitions for the pitch, resources available, how often the pitch is used and the amount of time they are able to work on the surface.
It's not the first time this season that Pete's hard work has been recongised.
Sheffield United manager Nigel Clough praised him and his work following his team's training session at the Weaver Stadium.
The League One club trained there in late October 2014 ahead of their visit to Crewe Alexandra.
Clough said at the time: "It's an excellent surface, I can tell that a great deal of work has gone into preparing it. You should be very proud of the pitch."
In December last year, Nantwich Town Independent Supporters Association (NTISA) bought Pete and his team an Autoslit to help him conduct his work on the pitch.
It's not the first time the Weaver Stadium ground staff have been in the running for the award.
In 2013, then Nantwich Town groundsman James Talbot won the NLP section and was a finalist in the FA national section award.
However, Mark Webb of Shortwood United beat James to the national award.
The awards evening takes place at the St Georges Park FA centre near Burton in August.
Pete will represent the league alongside Colin Spence from Newcastle Town, Mick Grimmer at Stocksbridge Park Steels, Chris Nurse of Loughborough Dynamo and Witton Albion's Peter Robinson.
A spokesman for Nantwich Town said: "Everyone at the club would like to pass on their congratulations to Pete on his nomination on his award and thanks for all of his hard work on the Weaver Stadium turf."