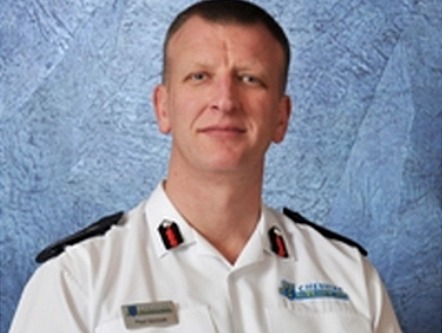 Fire chiefs in Cheshire say they can maintain improvements in public safety, despite having to find £1.9 million savings.
Members of the Fire Authority were told to expect ongoing cuts of 8% a year from central Government funding – savings of nearly £8 million over the next four years.
They set a budget of £42.2 million for 2015-16 after confirming revenue savings of £1.9 million.
This was found by reviewing back office areas and changes in emergency response services.
The authority also agreed to increase its Council Tax level by 1.99%, which means the amount for a Band D home will be £70.46 – an extra £1.37 a year.
Fire Authority chairman Cllr John Joyce said: "We know these are difficult times for many families.
"But this small increase combined with the major savings we have made are essential to ensure we can continue to provide communities across Cheshire with a first class fire and rescue service in the future.
"Our programme to improve flexibility and efficiency of our frontline emergency response services includes changing how some stations are staffed.
"But we are confident this will be achieved without making any firefighters redundant."
Chief Fire Officer Paul Hancock (pictured) added: "The latest figures show the number of fires in Cheshire is at an all-time low, while the number of fire-related injuries has also reduced.
"We know there are still big challenges ahead.
"But the changes we are introducing ensure we don't compromise on our commitment to protecting local communities, reducing risk and maintaining firefighters' safety."
The authority has approved a capital programme for 2015-16 which includes £840,000 for three new fire engines, £700,000 on a new hydraulic platform, and £170,000 to fit all fire engines with new computers so crews can get the latest risk information.