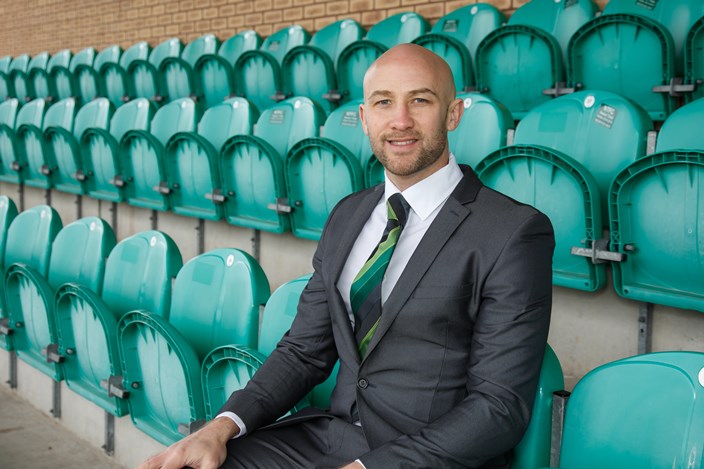 New Nantwich Town boss Phil Parkinson was over the moon with the 2-1 win over Kings Lynn Town on his Nantwich managerial debut.
Goals from Matty Kosylo and Steve Jones gave the Dabbers victory at the Weaver Stadium.
After the game, Parkinson said: "I don't think the word delighted sums up how I feel at the moment.
"It's an absolutely amazing feeling to be back here and to get a win under my belt against a very strong Kings Lynn team, who to be honest there wasn't much between us at all.
"The lads showed that true grit and determination, that will go a long way with me and moving this team forward."
At full time, his delight was clear for everyone to see as the former Dabbers captain leaped into the air in celebration.
"I can't even remember what I did. I just remember the win," he said.
"As much as it's nice and an absolute honour to do this job, winning is everything to me and those who know me know that as well.
"It wouldn't have mattered how we would have played today, even though performances will get me wins.
"If we had lost today it would have been the longest week in history.
"Obviously a win will make it a great week for the lads, they will be buzzing in training.
"That is what I am all about, I want to win and play nice football. But I do ultimately want to win games."
Kosylo got his first Nantwich Town goal as he opened the scoring on 39 minutes.
Parky said: "He has done exactly what I asked both the wingers to do and that is to try and get in behind their back four.
"Just to try and come inside and create problems.
"They are good players and when you have good players you don't have to give them too much instruction really on how we want them to play within the team ethos.
"Every single one of them, did that today."
PJ Hudson was a second half substitute for Nantwich, following his arrival from Congleton FC. He also had a spell with Nantwich under Darren Moss.
"I thought he came on and it was very tough for him in that situation," added Parkinson.
"
I just felt that he would give us a bit of energy. But the pace of the game was electric.
"Mark Winslade, who had played at this level, found that as well and were struggling to get the pace of the game.
"But that is understandable as Kings Lynn were chucking everything at us.
"It wasn't a game they could ease into and to be fair I thought they did tremendously well.
"The Kings Lynn player who had come on against PJ was particularly strong as well and I am very surprised he didn't start actually."