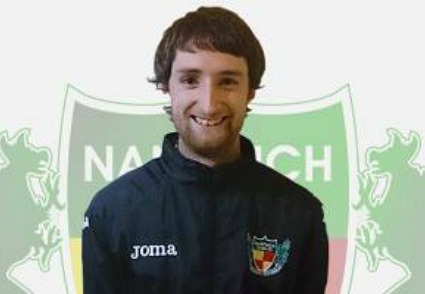 Nantwich Town women's team manager Jon Swift is looking forward to get back on the training pitch ahead of next season as his side looks to join a local league.
Swift, who joined the team at the start of this season, said recruitment was going well but would like to have more players in the squad.
He said: "We are looking to move forward. We have recruited a fantastic amount of players over the last two or three months and everything is starting to push forward.
"We need to get back onto the pitch and crack on with what we do best and next season we will have forms ready and a women's team to represent Nantwich Town.
"It would be nice to have a few extra players to give that little bit of extra depth. But at the moment we are confident we will get those numbers."
Swift (pictured) also says it doesn't matter whether you are the next Kelly Smith or not, you can join the team.
He said: "Experience kind of goes out the window.
"We are looking for anybody who is just looking for a good time or wants to make new friends or even try something new really.
"So at the moment we are looking to take on anybody who is interested in football really."
This isn't Jon's first venture into women's football coaching.
He helped coach Staffordshire University women's team in the past and is hoping to use the experience and contacts he built up there to help him progress.
He said: "Phil Bruce (from Staffordshire University) has got a contact for Stoke City Ladies, so it will be nice to have a friendly against them that will be perfect preparation for the start of any season with the quality that they have got down there.
"It would be nice to go to their place with the facilities that they have.
"Also Phil's team (Leek CSOB ladies) fancy a game we will like to give them a try out so it will be nice to go an play Leek as well.
"So there are a couple of teams ready to give us a game."
He is also hoping for a South Cheshire Derby against his Crewe Alexandra counterparts.
"That is something to look forward to next year and I will be very happy experiencing a derby like that especially with my background in football."
Jon Swift is also looking for sponsors. Contact him on 07792 772726 or email which is [email protected]
(pic courtesy of Nantwich Town FC)