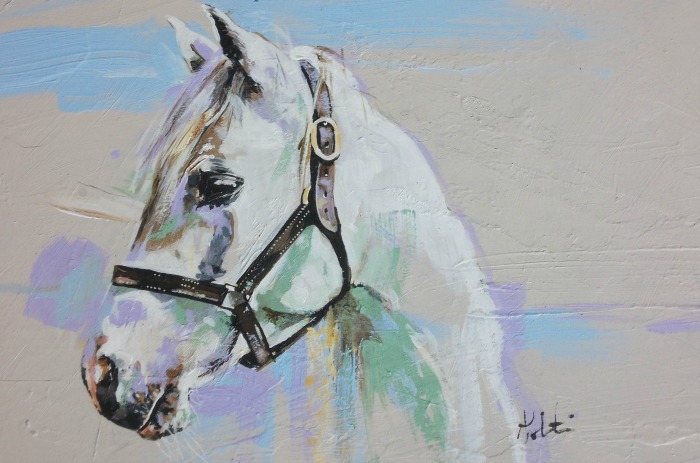 Stapeley House in Nantwich is better known for its office spaces and meeting rooms, writes Sara Royle.
But these were transformed into a stunning art exhibition space this week.
Art lovers and business people from South Cheshire gathered for the event, at the London Road venue, which showcased work of local artist Annabel Thornton and John Gilbert Anderson, whose work is inspired by L. S. Lowry.
The house lended itself beautifully to the artwork, with each of the viewing rooms given a particular theme.
Thornton's Degas-inspired pieces, in their gilded frames, complemented the Georgian boardroom perfectly.
It's the inclusion of striking metallics in her wildlife work that are especially impressive, particularly in 'Ride Home (orangutans)'.
The booking of Thornton was a real coup for the night as she's achieved major success in the art world.
Her work has been exhibited in the Mall Galleries in London as well as winning prizes from the National Exhibition of Wildlife Artists.
She feels the North West needs more places to allow local artists to exhibit.
"Nantwich is full of creative people," she said.
"The problem seems to be that there aren't enough places to see art in the local area, which makes events like these vital."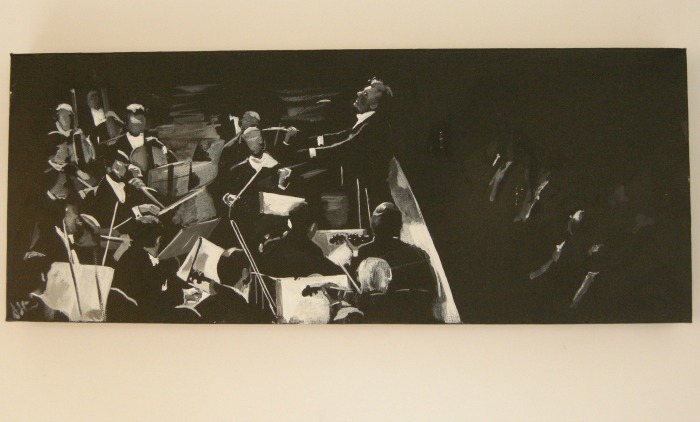 Lowry inspires the work of Gilbert Anderson.
One room featured the Lowry that we are more familiar with, of industrial towns and streets filled with 'matchstick men'.
The other contained Lowry influenced pieces that were not immediately recognisable – one such painting, 'Beach Scene', speaks for itself.
Gilbert agrees smaller events such as these are friendly and personable.
He is keen to praise Thornton's pieces, while unnecessarily deprecating his own much-admired work.
The event's primary purpose was to exhibit artwork of two talented practitioners.
However, it also gave other Nantwich businesses an opportunity to advertise their services.
Tastebud, the café in Stapeley House, lay on catering and Stapeley House's meeting rooms were showed off to their full effect.
It was a celebration of the local community and the great local suppliers and talent South Cheshire has to offer.
Organiser Laura Jackson-Woods, of Event Orchestra, said: "The evening was a great success and response was staggering.
"Business people, art enthusiasts and other guests were delighted to have such an event come to Nantwich and the installation of such an exhibition with pieces familiar to a London audience but less accessible to our own, be here on our doorstep."